Here's what you should be reading on this new comic book day.
Many great new comic books are being released this week including the beginning to some new story arcs. These are my top picks of the week.
Batman Beyond #6
Written by Dan Jurgens
Art by Bernard Chang
After last month's huge reveal I'm curious how this title will react. This issue begins a new arc with the return of the League of Assassins and Curare. Curare only appeared in two episodes of the show so I'm curious to see her in an extended role.  Jurgens has delivered a good story so far and now that Bruce Wayne is back it wouldn't surprise me if this title goes to the next level.
Darth Maul #2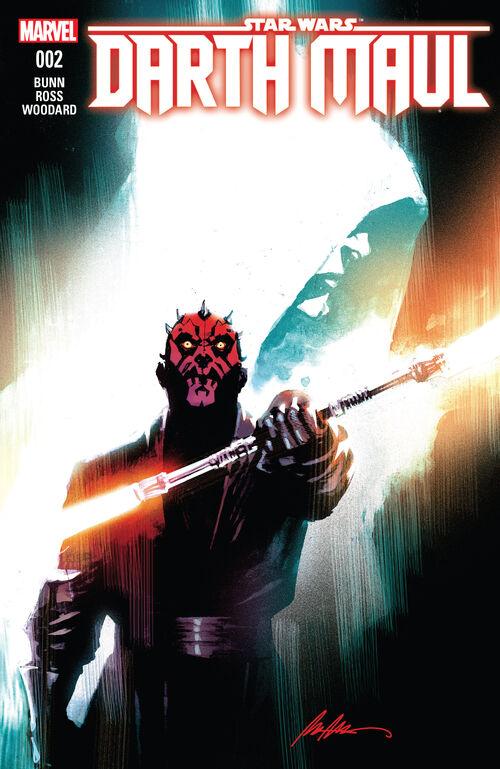 Written by Cullen Bunn
Art by Luke Ross
Last month was an iffy start but I think this title has potential. Bunn has a great track record with villain centered books, Magneto and Sinestro, and he has set the seeds for a good story. This month features Maul hunting a Jedi Padawan and I'm interested how this leads into to the return of Cad Bane and Aurra Sing that was teased in solicits.
Iron Fist #1
Written by Ed Brisson
Art by Mike Perkins
Coinciding with the release of his Netflix series, Danny Rand is getting a solo title releasing this week. This will be the first Iron Fist title I've ever read and I'm very excited. Solicits have said that this will revolve around the disappearance of K'un Lun and since I don't know much about K'un Lun I'm eager to learn more. These are also fresh faces working on this title that I haven't read or seen previous work for, so I wonder how they'll fare.
Disclaimer: I have watched all of Iron Fist and it's nowhere near as bad as critics have said. I will not be reviewing Iron Fist because of school but if Defenders comes out during Summer I will do episode reviews for that. My final thoughts are it's good, not great but I prefer it to Luke Cage. 7.5 out of 10.
Teen Titans #6
Written by Ben Percy
Art by Khoi Pham
The first arc was all about building the team and now that the team is together I'm hoping for a more classic Titans story. This new arc will also introduce the newest version of Aqualad, Kaldur'ahm, who is a very popular character that I largely know thanks to Young Justice. Now that the team has accepted Damian as the leader I'm looking forward to seeing his style of leadership and the roles other members of the team slide into.
The Unworthy Thor #5
Written by Jason Aaron
Art by Olivier Coipel
This issue is going to be fantastic. A fight between Thanos and The Odinson, the reveal of how Thor became unworthy, and the return of the original Thor! Aaron and Coipel have done a great job on this series and with Aaron continuing on Thor for the foreseeable future I look forward to stories featuring both Thors under Aaron's touch.